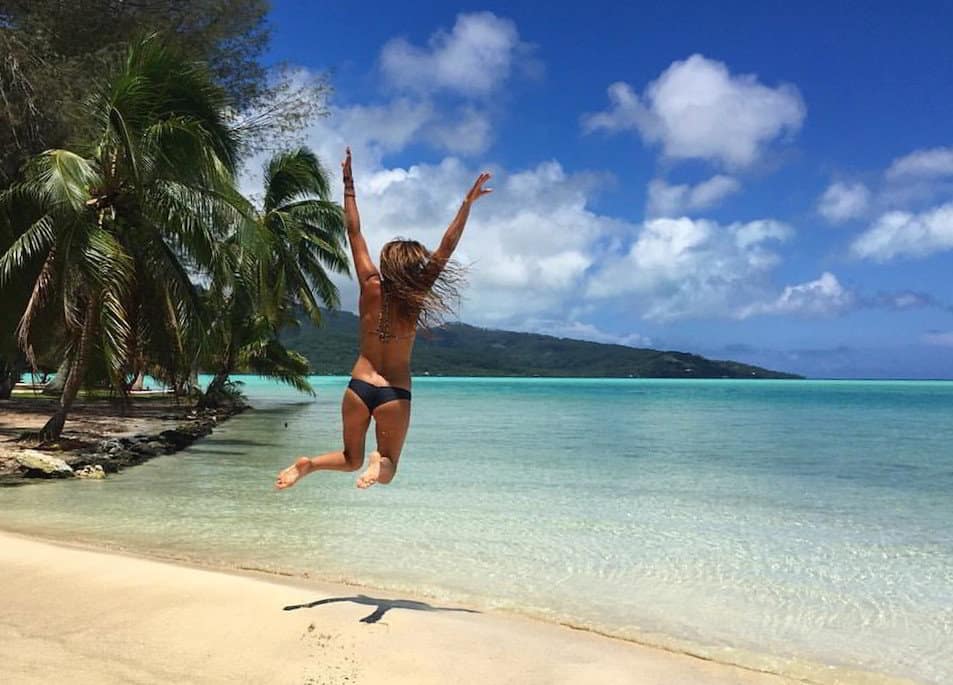 Looking for a change of scenery from your usual busy city life?
Has your life become a boring routine? Maybe it's time to do something  really special. If you have the desire and the means, this island could be the place for you. Tahiti is the ultimate location for your personal getaway.
If you are looking for parties and night life, then Tahiti may not be right for you. However, if you are looking for a tropical paradise, with warm climate year round, you just may have found the right place. A warm climate awaits you year round. The unspoiled unique scenery includes mountains, forests, rivers, lagoons, and beaches, throughout Tahiti's 100s of islands, atolls, and motus.
Swim in the crystal clear waters of the lagoons and over the coral gardens. Snorkel and scuba dive, kayak, windsurf, and fish, as your heart desires.
Where is Tahiti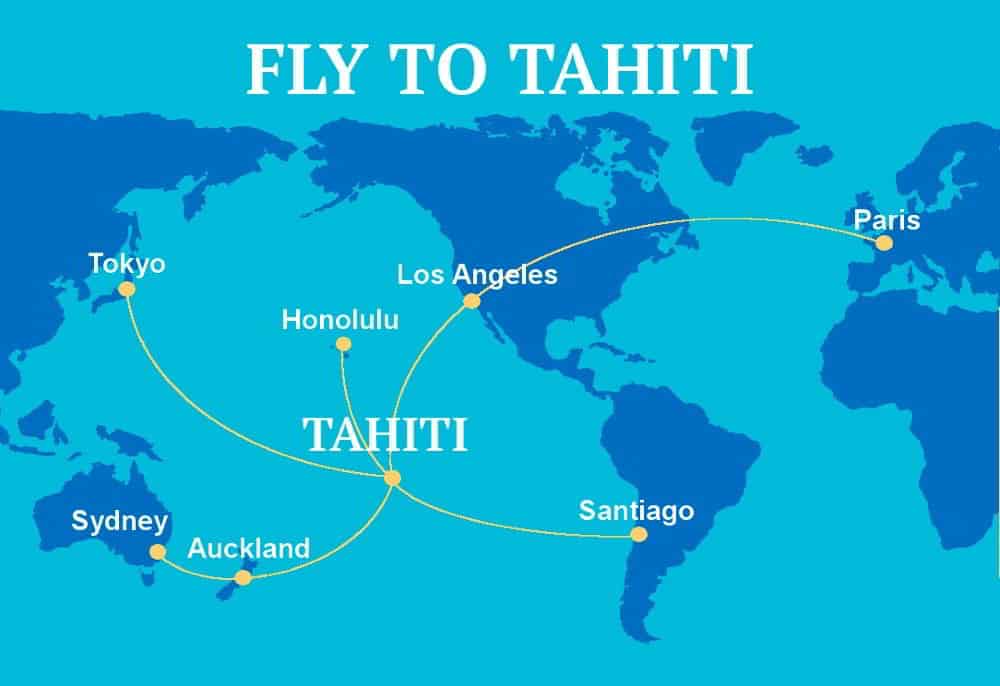 Tahiti and its islands are located in the southern part of the Pacific Ocean, in the country of French Polynesia. Tahiti is about the same distance south, as Hawaii is north of the equator, and roughly the same distance from    California as it is from Australia. Flights to Tahiti from around the world  arrive daily in the capital city of Papeete.
Airlines flying to Tahiti include Air Tahiti Nui, Air France, Delta, American, Qantas, and United. Approximate travel times are as follows:
Paris – 20 hours
Tokyo and Santiago – 11 hours
Los Angeles, San Francisco, and Sydney – 8 hours
Honolulu and Auckland – 5 hours.
Tahitian Culture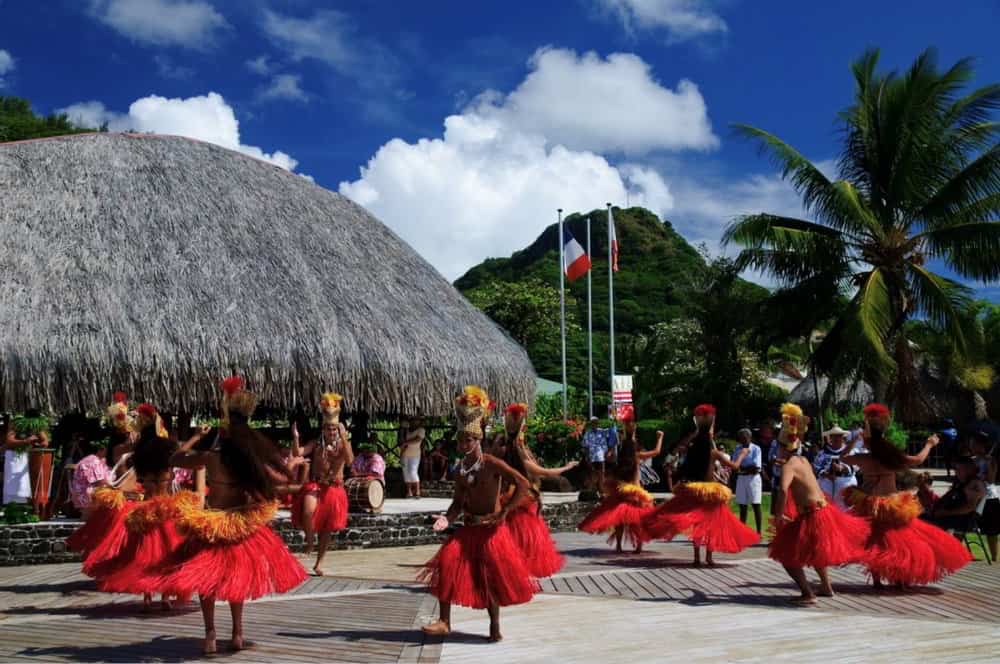 Tahitian Culture is based on Mana, an ancient belief that is both mystical and tangible. It expresses the strength, beauty, spirit, and truth in the life and afterlife of the Polynesian people.
Today's cultural traditions include song and dance, weaving, woodcarving, and tattooing, all based on their enduring relationship with nature.
The word tatau, now tattoo, originated in Polynesia. Tattoos are important symbols for traditional Tahitians, giving meaning to the present and future of each persons life. Although not as spiritual as during earlier times, they still represent an important part of Tahitian culture.
Traditional music and dance have always been an important and sacred expression of life in Tahiti. Originally developed to give voice to their Mana belief, dances were used as prayers or to challenge enemies. Todays expressive harmonic voices and thundering drums are a celebration of Tahitian life, and a welcome to visitors.
Paradise Awaits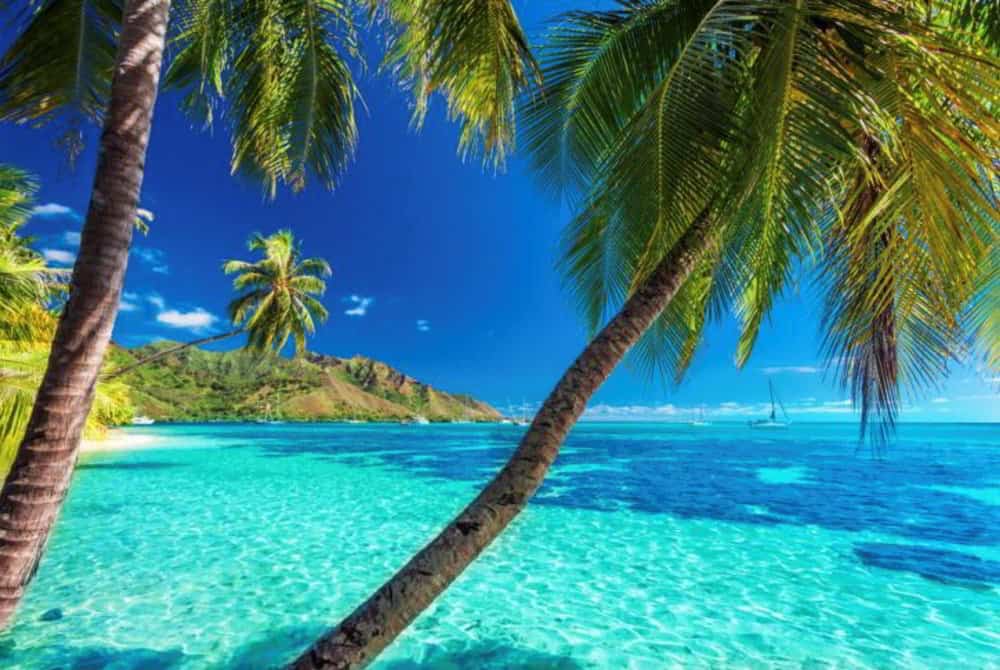 Whether you are a successful business owner, CEO, investment banker, real estate broker or developer, famous actor, doctor, lawyer, athlete, stock market trader, wealthy retiree, or inherited your money, maybe you could use a break.
 You may have worked long and hard and accomplished much- building an empire, becoming famous, serving your customers, changing the world, saving the planet, or simply making money. Maybe it's time to do something for yourself, and making it all worth while. This could Make You Happy!
 Having a vacation home, or living in Tahiti, could make your dreams come true. This is truly the ultimate tropical paradise.
Motu Moie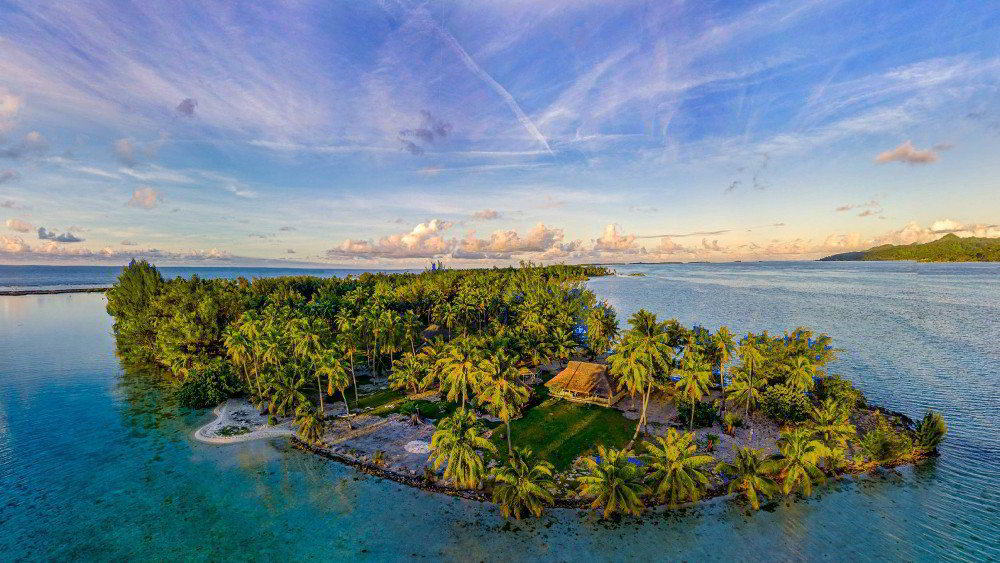 Motu Moie, a 20 acre Private Tahiti Island, is currently for sale. This island paradise includes accommodations for family and friends, including living/dining room, fully equipped sports bungalow, caretakers bungalow, fresh water well, and solar power. It is also a great location for a luxury resort.
It is located within the shallow waters of the lagoon surrounding the islands of Raiatea and Taha'a, just 15 miles from the peaks of Bora Bora. Owning a private tropical island may sound a little crazy, but for someone with the financial means, it could be easier than you think. Interested parties are welcome to come and see for yourself.