Watersport activities in Tahiti
Watersport activities in Tahiti offer an endless variety of adventure, to keep even the most ardent sports enthusiast busy. Activities include snorkeling over the coral garden adjoining the motu, windsurfing and kayaking around the motu or across the lagoon to Tahaa, fishing from the motu, from the outside reef or deep sea fishing for Mahi Mahi and marlin, sailing in your own small boat, plus waterskiing and swimming. The shallow waters around Motu Moie are crystal clear and warm. Walking on the coral reef, that protects the island/motu from occasional storms, is both relaxing and exciting. It is also an excellent place for fishing for your lunch. The nearby islands of Taha'a and Raiatea offer excursions on land and sea. Tour guides can escort you up the trails, near the tops of the islands, where the views are spectacular. A taxi ride around the islands will help you to experience the local culture and meet the friendly Tahitian people. Guided tours are also available to Bora Bora and other exotic destinations.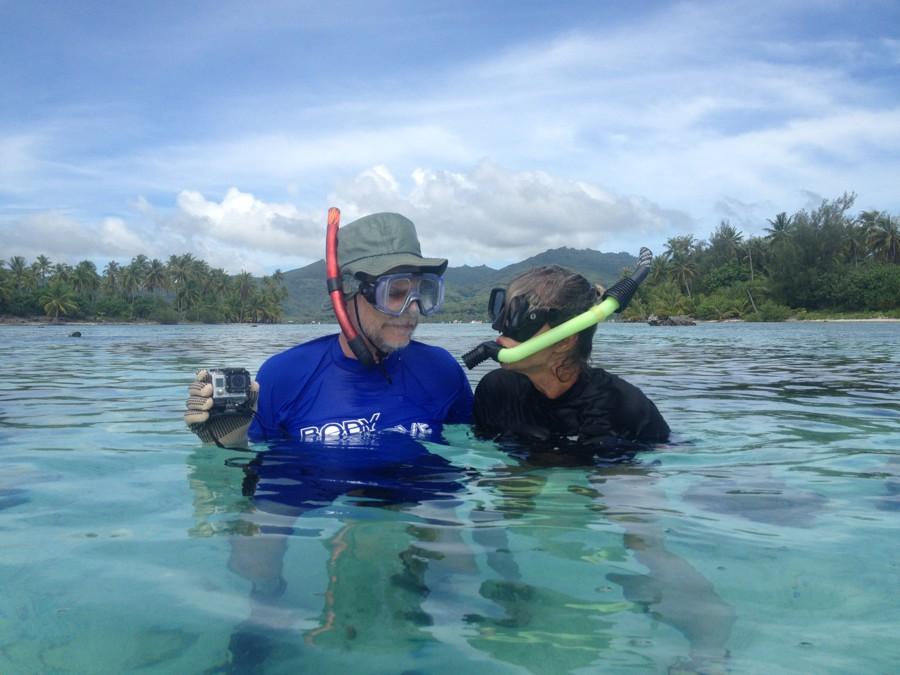 Snorkling & Diving
Motu Moie offers great watersport activities like snorkeling or spearfishing. The area in front of the west bungalows has a few round coral heads with mostly small fish. This is a good place for beginners, as the water is calm and shallow, and there is little sharp coral. There are many areas nearby, within the lagoon and outside the living reef, that offer a variety of different underwater scenery and adventure. Scuba Diving around this Tahiti Island for sale is also great fun.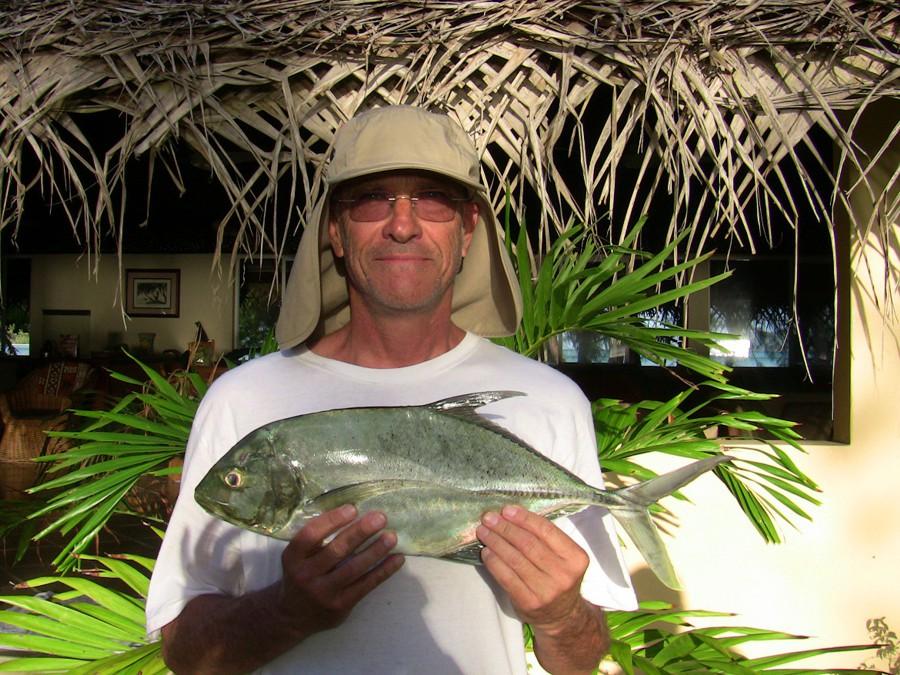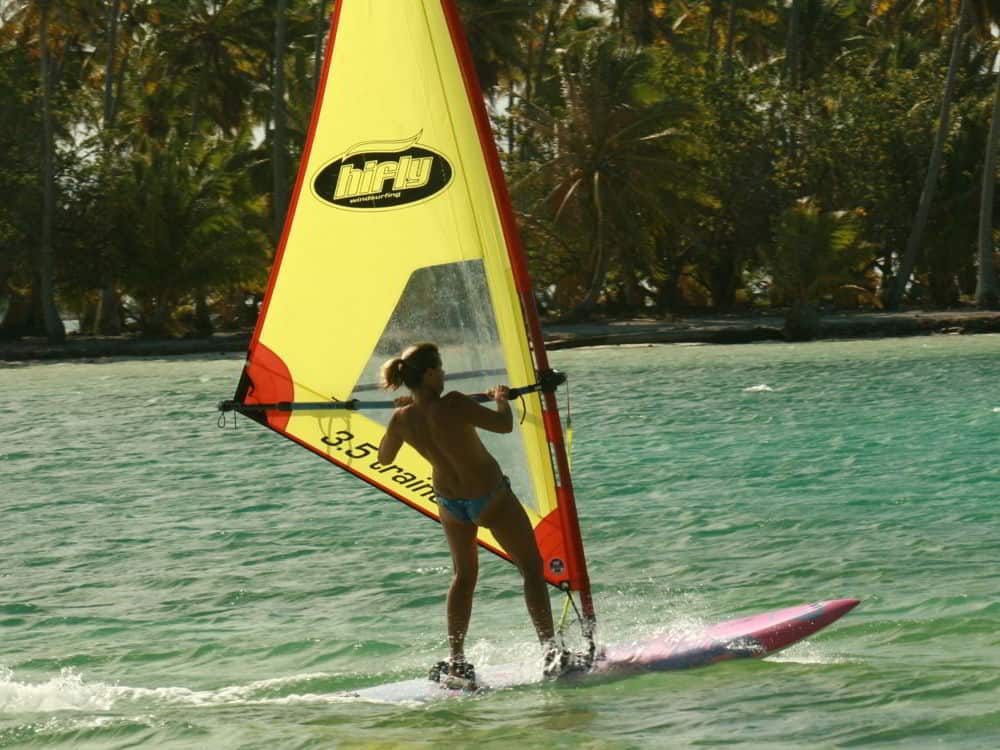 Windsurfing
Windsurfing from Motu Moie is ideal for the beginner and experienced. The shallow waters surrounding this Tahiti island for sale, make it easy to get going – just step up and you're off. The water stays shallow, with a mostly sandy bottom, for a couple hundred yards toward Taha'a, and a couple miles either way around the neighboring motu. We have a special board and sail for beginners. The more experienced can choose from our boards and sails for different wind conditions.
Kite surfing is also big in Tahiti, but you'll need to bring your own gear, as we haven't tried that yet.The photo shown is a friend from France.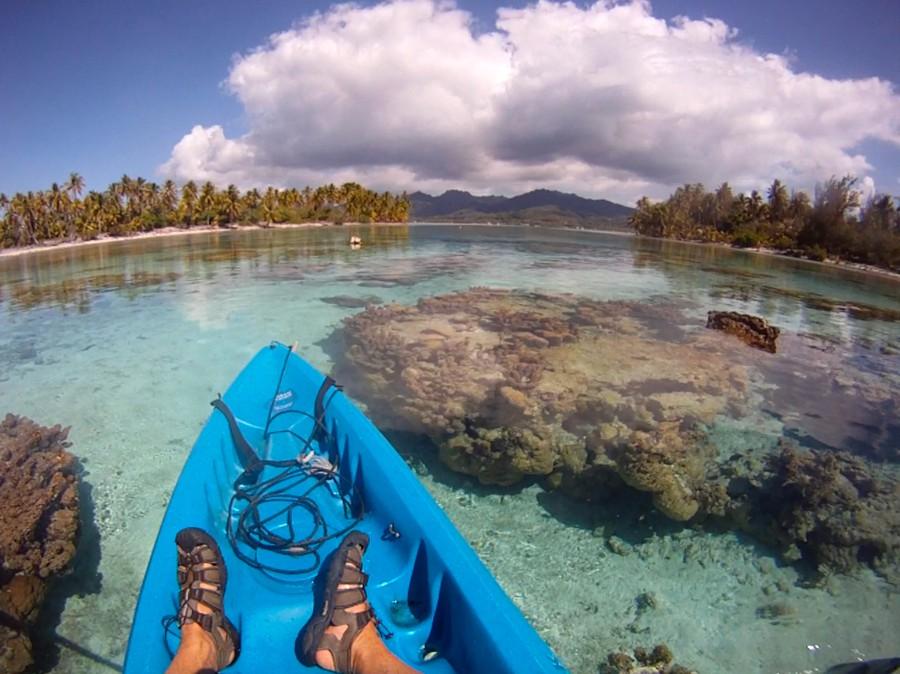 Kayaking
Motu Moie, our private island in Tahiti has great kayaking adventures. Explore the shallow waters around the island and maneuver through the coral gardens and beyond. View the various corals, plants and fishes through the crystal clear water. Watersport activities like kayaking are also great for fishing. and catching your lunch or dinner.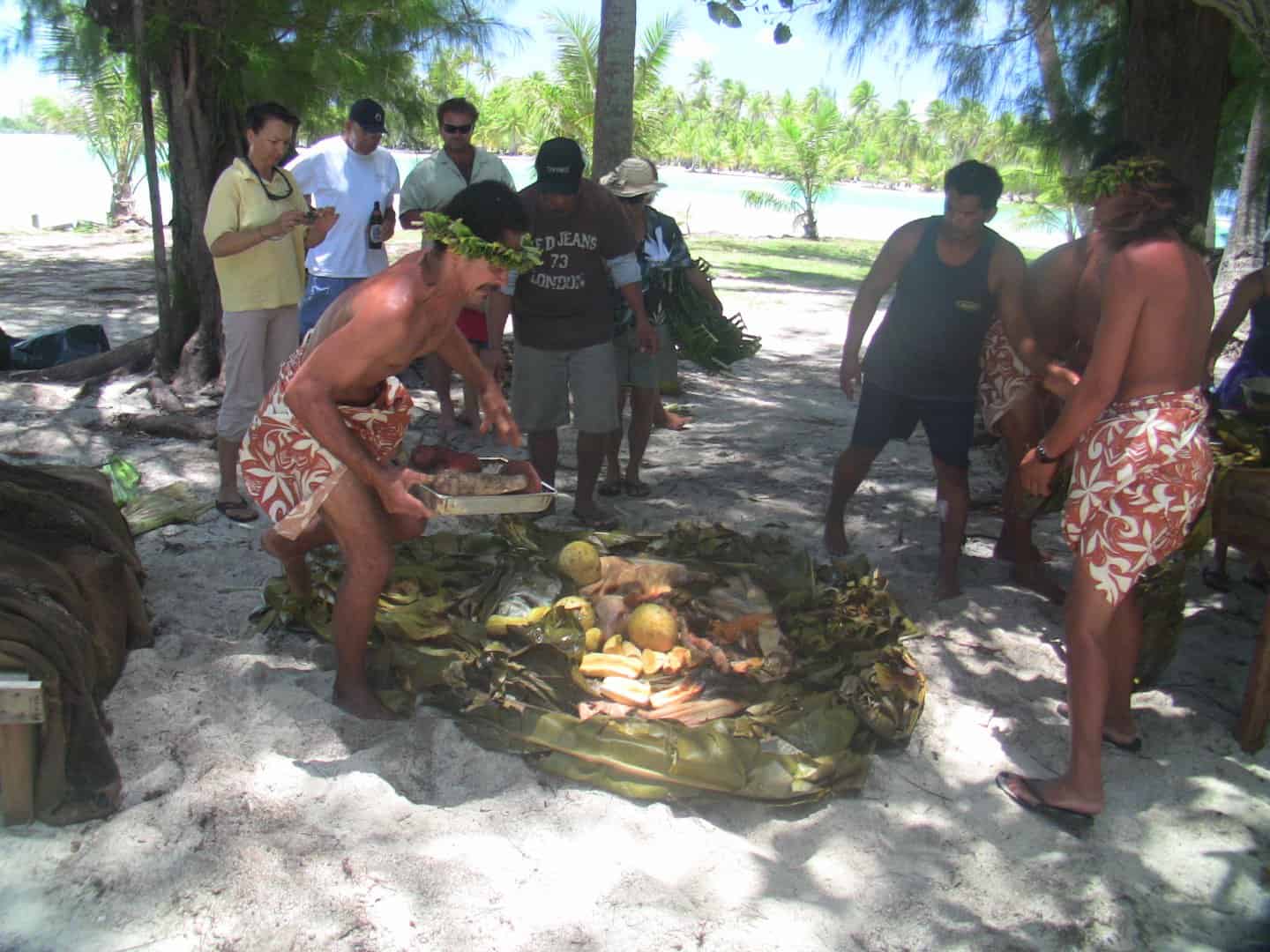 More To Do
If this private island in Tahiti is a bit too confining for you, there are many nearby places for adventurous hikes and excursions on nearby Taha'a and Raiatea. Day trips around the island include scuba diving, jet ski excursions, visits to a pearl farm. and world famous Taha'a vanilla plantation.