South Pacific bungalows have a variety of looks. Motu Moie Accommodations on this private island, were built to accommodate the owner's family and friends. They include owners bungalow, 3 guest bungalows, living/dining bungalow, sports bungalow and maintenance buildings. Bungalows are constructed in the Tahitian style, with palm covered roofs. While maintaining their traditional look, they have modern conveniences including furnishings, solar electricity, and coral filtered fresh water. Internet and phone service is also available on the island. This private island could also be developed as an exclusive resort, with numerous overwater bungalows. The existing accommodations could be used by the construction workers while the additional bungalows and amenities are being built. This is an excellent location for a resort, somewhat secluded yet close to civilization.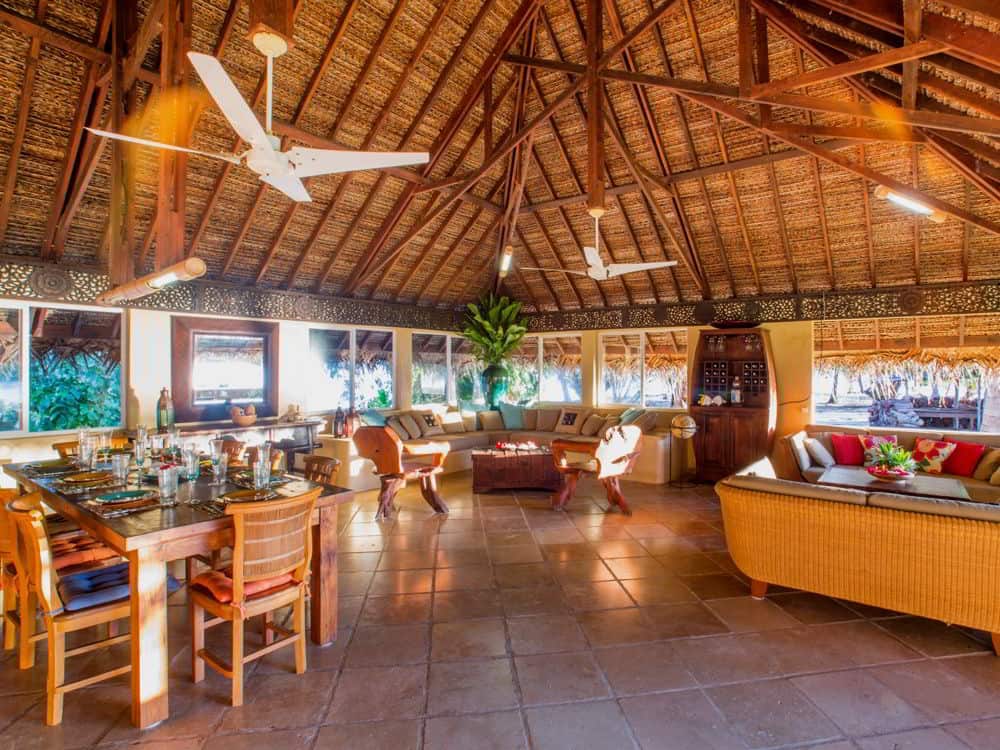 The Living/Dining bungalow is ideal for entertaining. The design is Tahitian style with modern conveniences. It includes a fully equipped kitchen with a separate room for storage, refrigerator and freezer. The large open space has a dining table, and comfortable seating for guests. The entry is totally open, without doors or windows, and the views are spectacular.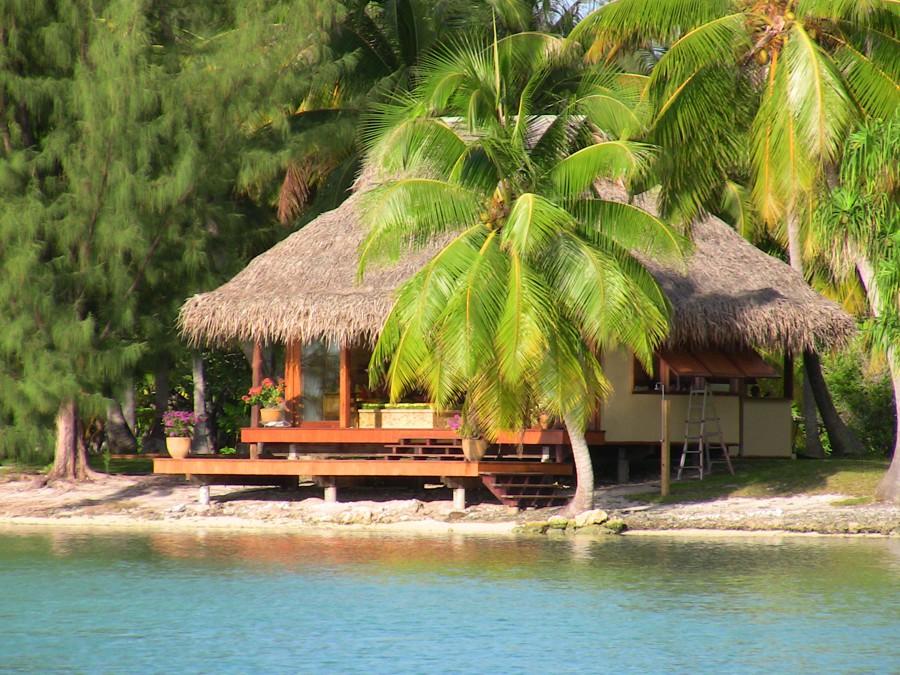 Two Tahitian style guest bungalow/suites face west into the sunset. Each is fully furnished including a king size bed, dresser, closet and two sofas designed to also be used as additional beds. The bathroom has a large shower with windows to the garden. Sliding glass doors open on to a large two level deck. A third guest bungalow overlooks the lagoon toward Taha'a. It is a simple affair, with basic furnishings, bathroom and shower, and three single beds.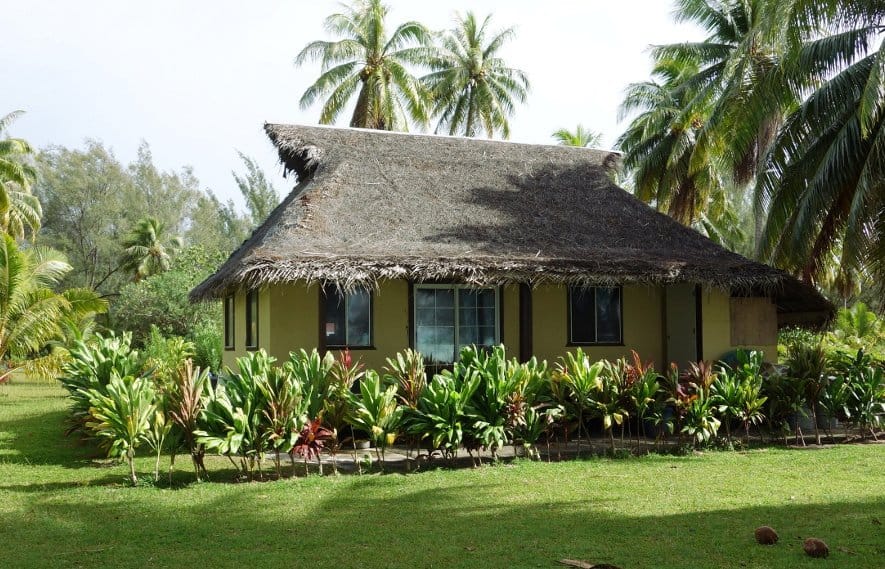 Shortly after purchasing Motu Moie in 1989, we started work on our caretaker Eli's house on the motu. He had been living nearby on Taha'a, and only visited occasionally for cleaning the 3 bungalows and collecting coconuts for the previous owner. He was now going to live here full time.
The materials were shipped from Home Depot in Los Angeles, including lumber, kitchen and bath cabinets, appliances, and flooring. I have some experience with construction, and some friends from Alaska came to help. Eli moved in, and still lives on the island.