French Polynesian law covers all purchases of property in the country. Tahiti Resort Ownership must be approved by the government. Most island motu are owned by numerous individuals, and each one must approve of a lease or sale. Motu Moie is an exception, the island is owned free and clear by "Au Bout Du Monde", a French Polynesian S.A.R.L. (corporation). This is owned by a U.S. corporation, that is solely owned by the seller. The S.A.R.L. is currently for sale, making a change in ownership a simple transaction. This property is ideal for a personal Private Tahiti Island getaway or to build a luxury resort.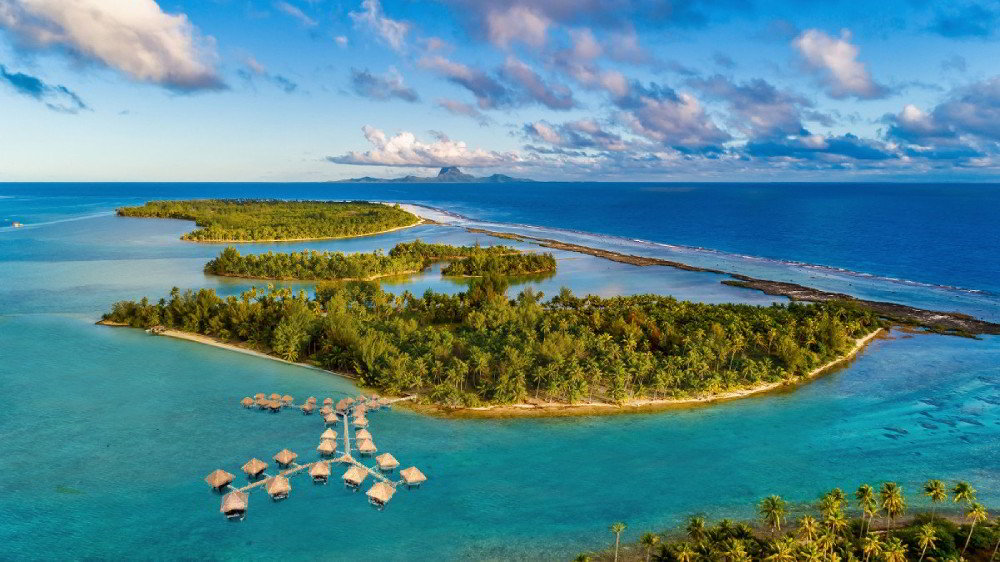 Buy A Private Tahiti Island
Nothing matches the experience to Own a Resort on a Private Tahiti island.  The ultimate personal, relaxing, private getaway, covered in lush palms, surrounded by warm tropical waters, and cooled by gentle breezes.   Swim in the warm waters of the lagoon, explore the natural beauty of the island and tropical reef, and watch the sunset over the peaks of Bora Bora.  The unspoiled surroundings, and friendly Polynesia people make this a true Eden's paradise; the perfect balance between ultimate privacy and access to civilization.
For the discrete, private individual of means, Motu Moie is a dream come true.  It is ideal as a personal escape for family, friends and associates, or for the enterprising and inspired developer to create an exclusive resort, far from the usual tourist throng.  The lucky person fortunate enough to acquire this delightful island will make a life changing decision to be cherished forever.