PRIVATE TAHITI ISLAND RESORT
Looking to Get Off the Grid? Motu Moie is a 20 acre ideal location for a Private Tahiti Island Resort in the Tahitian islands of French Polynesia. It is covered in coconut palms and tropical plants.It is protected by an ancient corral reef, with spectacular scenery. The shallow surrounding waters make this an ideal location to build a luxury resort. It is remote, yet close to civilization. Contractors, construction equipment and supplies are available locally.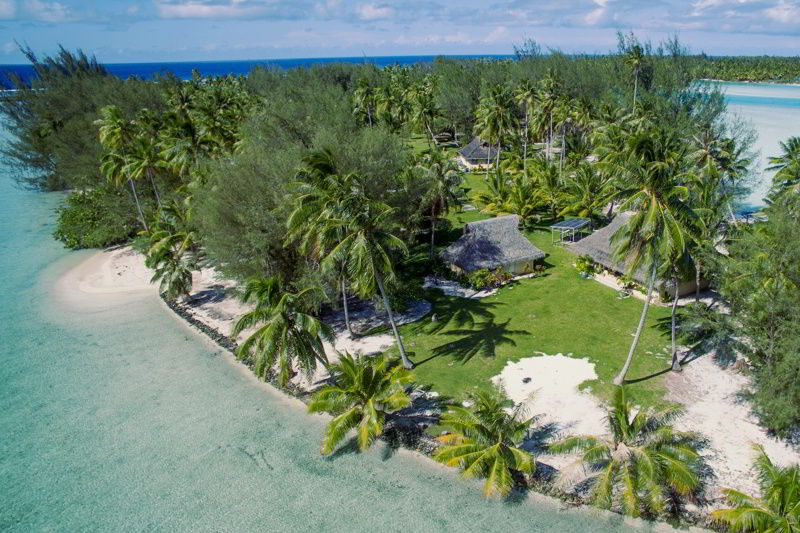 Life on a Luxury Resort
Wake up in your private luxury overwater bungalow in the warm turquoise waters of the lagoon surrounding Motu Moie.
Start your day with a a walk on the reef or dip in the lagoon. After breakfast, perhaps something more adventurous- snorkeling, windsurfing, fishing, kayaking, sailing or just relaxing on your deck, far from the stress of everyday city life.
Other activities include activities on the nearby Taha'a and Raiatea. There you can visit a pearl farm and vanilla plantation, go on a jet ski tour, attend aTahitian music and dance events, or watch an outrigger canoe race. And don't forget- Bora Bora is close by, a helicopter flight or boat ride away. Adventures are endless.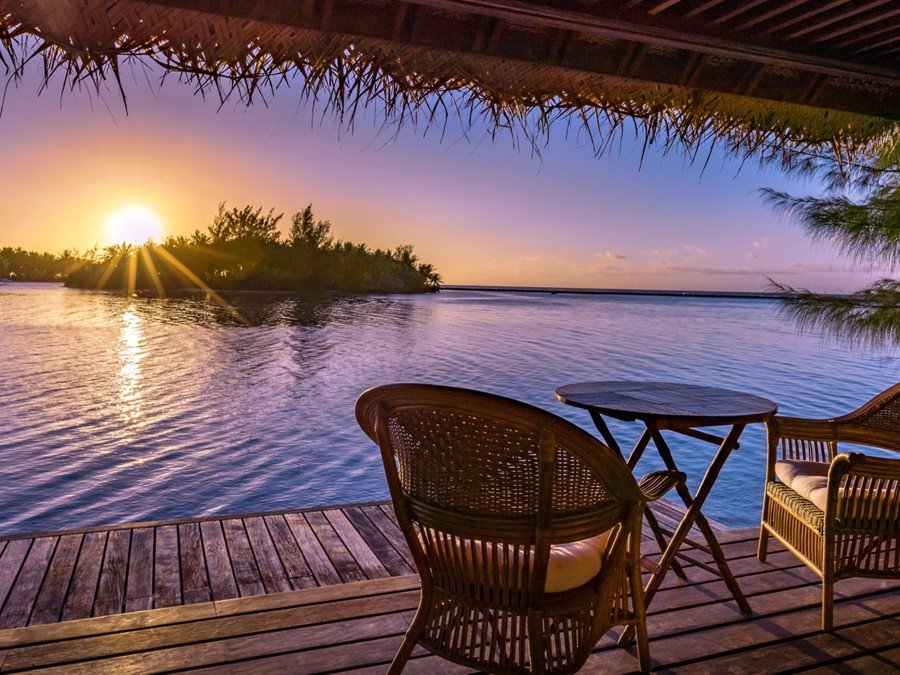 Current facilities
The current accommodations include owners bungalow, three guest beach bungalows, dining and relaxing bungalow, caretakers house, sports bungalow, and utility buildings. Fresh water is supplied by the islands natural coral filtered well, and electricity for lighting and refrigeration is solar powered. The motu offers an endless variety of activities. The sports bungalow includes equipment for snorkeling, windsurfing, kayaking, fishing, spearfishing, water skiing, and sailing.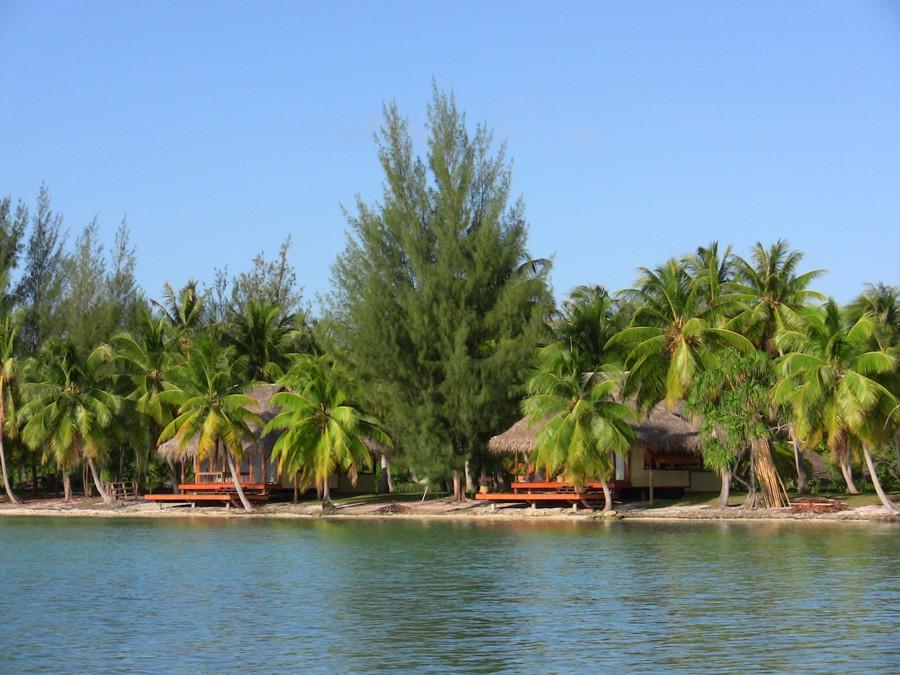 Local Services
The local village of Patio, on the nearby island of Taha'a, is a 10 minute boat ride, a bit longer by kayak. Here you find shopping for food and necessities, government offices, and French doctors office. Traditional Tahitian festivities and events include music and dancing, crafts, food, and canoe races. French is the official language, but English is taught in the schools, and is widely spoken.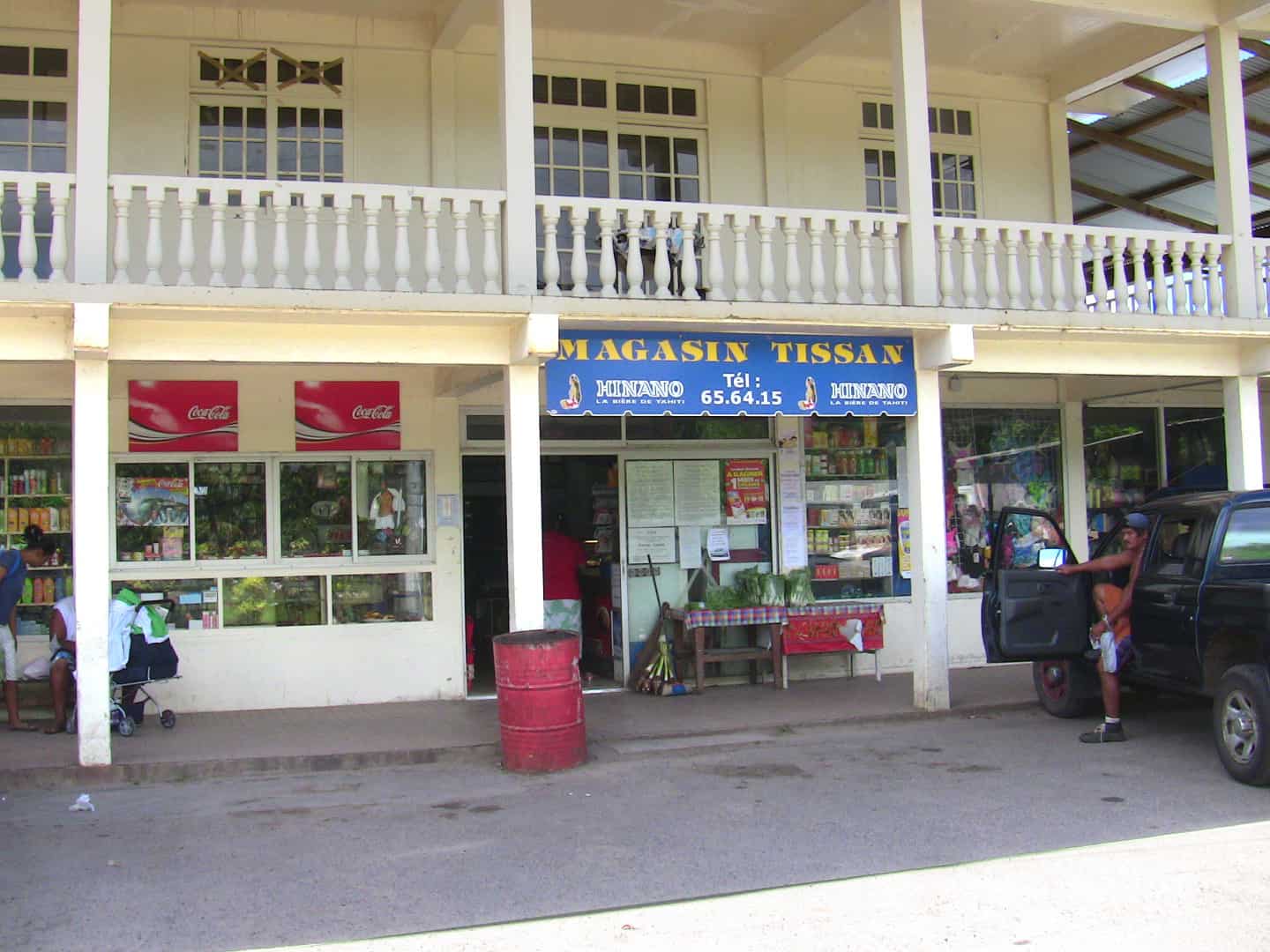 Fly To Paradise
Flights from Los Angeles and other international cities arrive in Papeete daily. A 40 minute local flight brings you to Raiatea/Tahaa, then a short lagoon boat ride brings you to the Motu Moie. The nearby city of Uturoa, is the cultural center and country's second largest city. There you find most everything you desire, including various shops, restaurants, supplies, and community hospital. Markets offer products and food from France and around the world.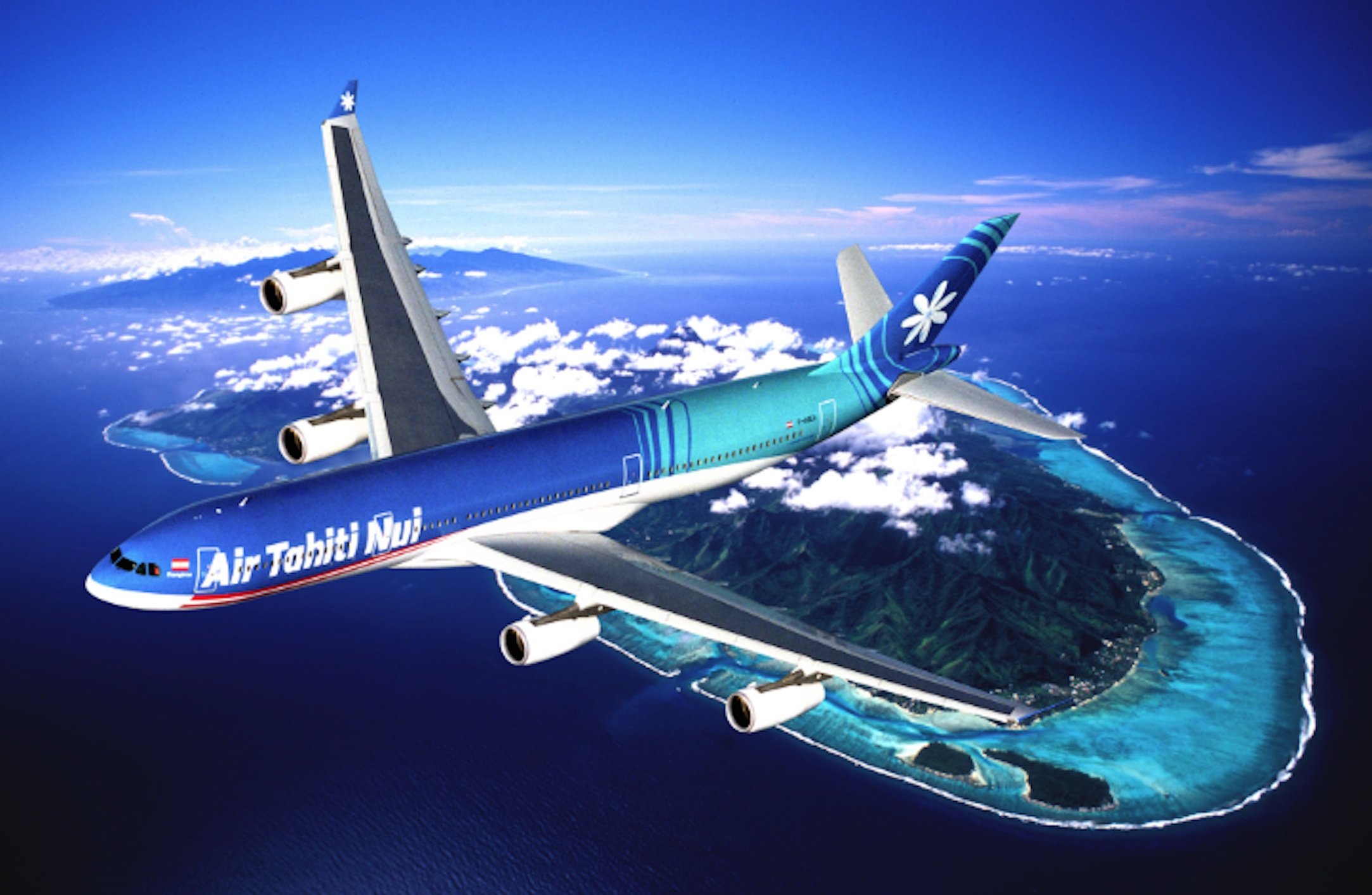 LIFE IS SHORT
"There are so few places like this, anywhere in the world; and I have been privileged, along with my family, friends and associates to enjoy this beautiful life adventure for 28 years. If Motu Moie might fulfill your dreams of a personal getaway or perhaps an exclusive Tahiti Resort, maybe you should come and take a look."